There's a new reason to want to see London for the holidays. You can see the Gamestation video game nativity scene, where Mario, Solid Snake, and Obi-Wan Kenobi are the three wise men.
I know, I know, you're asking: Who's Mary and Joseph? That would be Zelda and Marcus Fenix. And the stable animals? Yoshi and Sonic!
And the big finale...stepping into the role of Baby Jesus...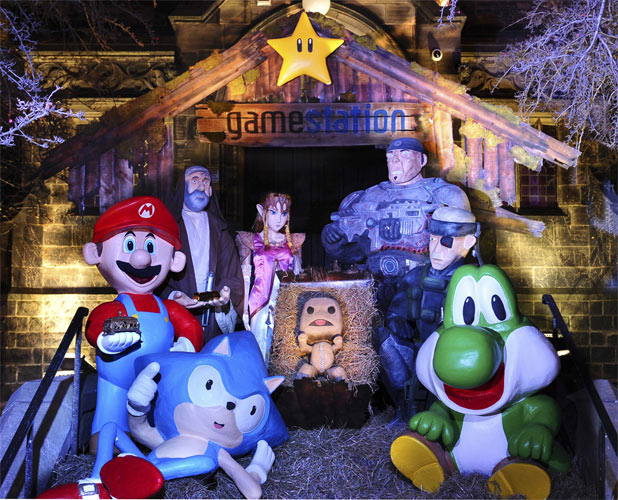 SACKBOY!